To celebrate the end of the year, the staff of Sequential Planet will be listing their favorite things from 2018! Below are some of Chris G.'s favorite picks of the year. Click here to see the rest of our picks!
Anime
Series of the Year: Megalo Box
2018 has been a good year for anime. With great new shows (Time I Got Reincarnated as a Slime, Golden Kamuy, Rascal Does Not Dream of Bunny Girl Senpai) and plenty of amazing returning shows (JoJo's Bizarre Adventure, My Hero Academia, The Disastrous Life of Saiki K.) there are many fine picks for best of the year. For me, however, the anime I always go back to when considering "best of 2018" is definitely Megalo Box. Not only was this the biggest surprise for me and many others out of the spring season, but with its retro-future style and setting, crisp animation (notably during fights), and a compelling underdog tale that any fan of Rocky would be drawn in by, it quickly made itself cozy on my watchlist and by the end of the last episode it had a firm place in my heart.
Honorable Mention: Rascal Does Not Dream of Bunny Girl Senpai
Best Studio: David Production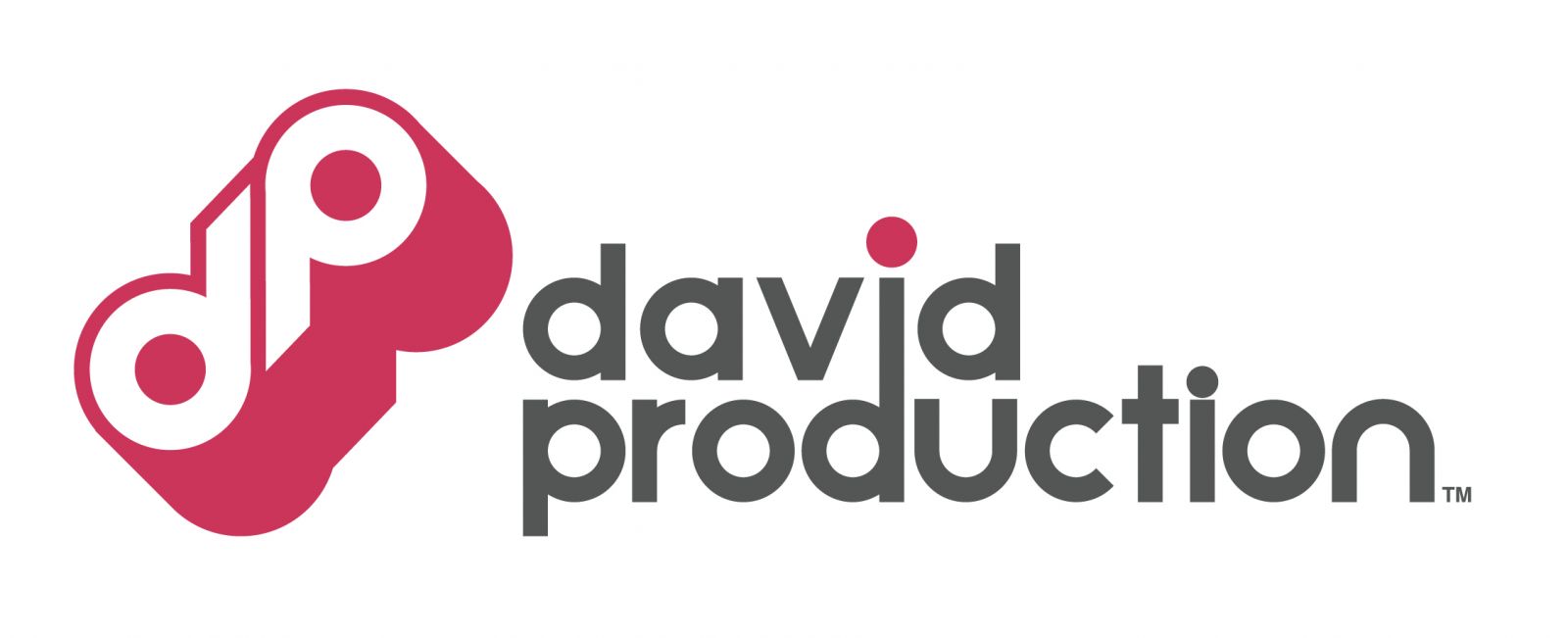 You can call me biased if you want, I won't deny it. The studio behind every iteration of JoJo's Bizarre Adventure since 2012 (as well as an anime adaptation of Level E back in 2011), David Production has consistently provided viewers with stylized interpretations of Hirohiko Araki's manga. And in 2018 along with a new season of JoJo David Production pumped out Cells at Work! and Captain Tsubasa, both of which are animated spectacularly. David Production puts in a lot of work with their programs, not only with the animation itself but also with the amazing soundtracks and direction, and I always look forward to new shows by them.
Best Moment: All Might vs All for One, My Hero Academia
We've talked about My Hero plenty in the past on this site (not to mention I reviewed the movie), so I think it's safe to say people understand the hype behind the show. We've received a new season every year since 2016, but season three was possibly the most intense yet. There are plenty of great moments in this season, especially involving Midoriya, but for me, All Might battling All for One is the episode that had me cheering aloud. I'm always a sucker for the mentor character in anime, and it's always great to see the strongest characters in the verse (at least to that point) fight all-out. Plus, we get an emotional speech from All Might. What more could you ask for?
Best OP: "Fighting Gold" by Coda, JoJo's Bizarre Adventure: Vento Aureo
This was a tough call to make. There are plenty of good openings this year, and a few great ones. But when it comes to the best, for me Coda's "Fighting Gold" takes the cake. Coda had previously performed the OP for part two of JoJo Battle Tendency titled "Bloody Stream", and he returns here to deliver possibly an even catchier tune. JoJo openings are always memorable (and oftentimes meme-able) with great sounds and exciting visuals to accompany, and "Fighting Gold" continues the trend as another JoJo song I downloaded to my iPod the day after I first heard it.
Best ED: "Kakatte Koi Yo" by NakamuraEmi, Megalo Box
This choice wasn't nearly as hard to make as the OP. From the moment I heard "Kakatte Koi Yo", it was immediately stuck in my head, and throughout the spring season, it was a song that got played at least once daily. Not only are the vocals wonderful and the beat memorable, but the song's meaning goes well with the theme of the show. Really though, just listen to it.
Comic Books
Best Artist: Yusuke Murata
Yusuke Murata has been in the business for a long time and has worked on a good number of projects over the years (one notable example is Eyeshield 21). He's known for his incredibly detailed artwork, and his work on the manga remake of ONE's webcomic One-Punch Man is phenomenal. Taking ONE's comedic webcomic and creating a genuinely compelling shounen manga was no simple feat, but Murata's art really helps to sell the idea, as the characters are expressive when necessary, fights are bombastic and flashy, and there are plenty of hilarious reaction faces to keep the humor the series is originally known for.
Best Issue (Chapter): One-Punch Man Chapter 84
Garou's ascension to monster-hood has been an interesting story to follow within One-Punch Man. Having Saitama as the all-powerful hero at the start of the story, ONE also flips the trope with the villain by having him be a character that constantly grows and adapts with each new conflict and battle. While Garou might be a "monster", his story is the one you find yourself drawn to through his struggle to be recognized and validated. His battle with Bang and Bomb in chapter 84 is (at least so far) the high point of the action, with various pages of intense action scenes as well as plenty of flashbacks to flesh out Garou's character. This chapter had me on the edge of my seat and is exactly the kind of moment I look forward to in shounen action manga.
Best New Series: Gokushufudou: Way of the House Husband
A legendary former yakuza now spends his time cooking, cleaning, and finding the best sales at the market. Gokushufudou explores this ridiculous premise in hilarious detail with our protagonist "Immortal" Tatsu completing daily chores as a house husband all with the deadly efficiency and terrifying aura of a mob boss. I always love a good juxtaposition in my slice-of-life, and here it's done extremely well. Hopefully, the manga will run for long enough so that we get a good anime adaptation in a few years.
Honorable Mention: Shishunki Renaissance! David-kun
Movies
Movie of the Year: Blindspotting
It's worth saying that by Oscar season, this pick could change. But as of now, the movie at the top of my 2018 list is Blindspotting, directed by Carlos López Estrada and starring Daveed Diggs and Rafael Casal (who also wrote the film). From California culture to the black experience, this film touches on a number of topics while remaining genuine in its presentation. It also employs a lot of creative elements that may not work for everyone but I personally loved. As someone who grew up on the east coast, I'm sure I couldn't even appreciate the love that went into portraying California here, but that should just show you how well it's done if even I loved it.
Honorable Mentions: A Star is Born, First Reformed
Best Director: Bradley Cooper, A Star is Born
I'm just going to say it; I hate Bradley Cooper now. Not only is he a great actor, good-looking, and a generally likable guy, but he can also sing and on his directorial debut directs not only one of my favorite films of the year but one that could possibly be nominated for best cinematography? Come on, man. Save some talent for the rest of us. In all seriousness, it's amazing what Bradley Cooper managed to do with his iteration of this classic story (while feeling fresh throughout) and I can't wait to see what other films he has in store for us in the future.
Honorable Mentions: Alfonso Cuarón (Roma), Paul Schrader (First Reformed)
Best Actor/Best Performance: Sam Elliott, A Star is Born
Sam Elliott is an actor who's been around for a long time, and it's always nice to see a veteran show up for a project and deliver a performance that reminds us of why they continue to get work, but it's especially nice when actors you're used to seeing on the smaller screen end up in bigger productions. Sam Elliott is a great in everything he does, no matter how bad or good the project as a whole is, but this performance will always be memorable to me because it managed to jerk a few tears from my eyes before he left.
Honorable Mentions: Lady Gaga (A Star is Born), Ethan Hawke (First Reformed), Joaquin Phoenix (You Were Never Really Here), Daveed Diggs (Blindspotting)
Games
Game of the Year: Red Dead Redemption 2
Wow, Red Dead Redemption 2 on a Best of 2018 list. How progressive! There really isn't much that I can say about this game that hasn't already been said in terms of its depth, detail, and duration. However, what I can do is tell you why I enjoy it. I've always liked Rockstar games ever since I played GTA IV (and subsequently every release since) but Red Dead Redemption was always the gold standard of the Rockstar experience for me. Taking the GTA style that I love and the western genre that I love and blending them together was a recipe for disaster on paper alone, and in execution, it ended up being an experience I could go back to over and over again. And with Red Dead Redemption 2, they took the Rockstar formula and built upon it to create the new gold standard of Rockstar games. RDR2 isn't the best game ever made as some are touting it, and it's not even the best game I've played in the last two years (I still miss you, Phantom Thieves), but it's absolutely a great game that will keep me entertained for many, many days to come.
Honorable Mentions: Marvel's Spider-Man, Super Smash Bros. Ultimate