Welcome back!  October was a massive month for the Nintendo Switch. With Mario + Rabbids Sparks of Hope and Bayonetta 3 taking the limelight, it can be easy to lose track of the gems that are scattered throughout the eShop. We are here to help remedy that! Here are 10 games that you might have missed last month!
Unusual Findings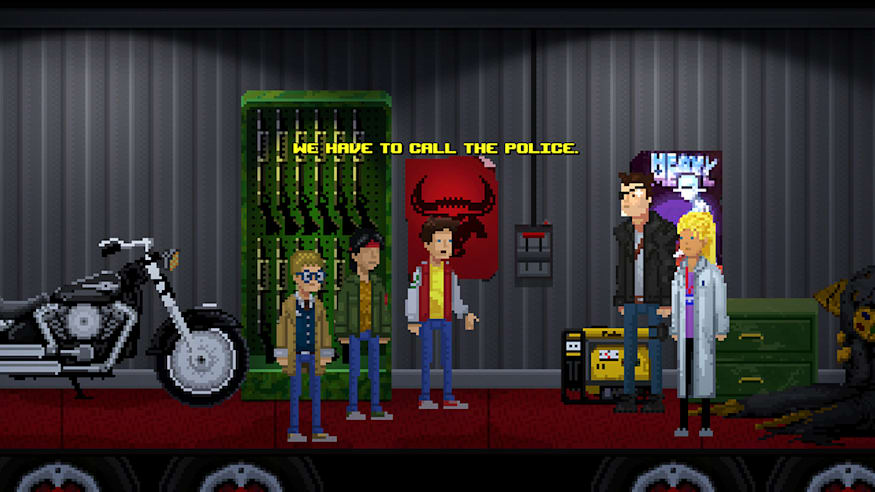 Plenty of point-and-click adventure games have made their home on the Nintendo Switch, and why not? The hybrid system works well for games that can be binged or enjoyed in short bursts. Unusual Findings can do everything that the genre is capable of and a little more thanks to its fun story and nostalgic-fueled visuals.
Unusual Findings takes place in the '80s, with three friends finding themselves in a bit of a conspiracy with aliens. It doesn't take long for the pals to realize that they are the only people able to save their small community from grisly alien murders.
If someone isn't a fan of point-and-click games, Unusual Findings likely won't change their mind. It's the gameplay that everyone comes to expect. Clicking objects and locations will move the characters. Players will need to identify ways to progress the story with logic and puzzle-solving. Sometimes this genre can suffer from obtuse puzzles and lofty expectations for the player, but that isn't the case here. Unusual Findings does feel great to play, even if it doesn't do anything remarkable. It's a solid experience that does everything it needs to stand with the best of the genre.
Unusual Findings leans in on its presentation, and that elevates the experience. The pixel graphics look great and suit the era and themes of the game. The soundtrack is full of chippy bops that players will find themselves humming regularly. It's a retro game in every sense of the word but manages to avoid the archaic designs of older adventure games. If players are looking for something else after finishing the latest Monkey Island game, Unusual Findings is as good as it gets on the Switch.
LEGO® Bricktales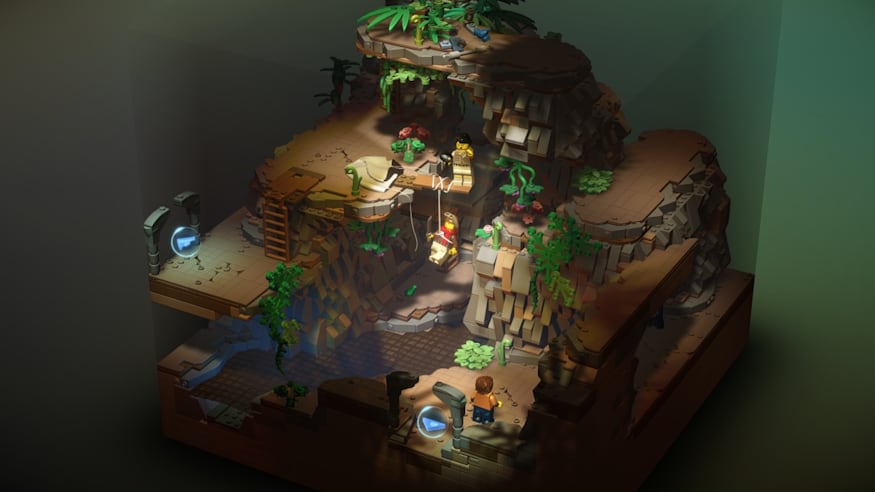 One of the best narratives of 2021 was in a LEGO game, surprisingly. LEGO Builders Journey was a delightful surprise with a lovely story and engaging puzzles. LEGO Bricktales has a different development team, but the presentation and style left me with a lot of hope that this would be another LEGO hit.
It's quite similar, but LEGO Bricktales' narrative doesn't have the emotional punch of its predecessor. In fact, the narrative isn't memorable, even though it is enjoyable while it happens. Where LEGO Bricktales does shine is the gameplay. It features intuitive puzzles where players will build structures with tons of imagination. Most LEGO games fail to capture the magic of building successfully, but LEGO Bricktales nails it.
Unfortunately, the design of LEGO Bricktales is a little obtuse, with clunky controls and a rocky difficulty curve. Puzzles are hard to nail, and the difficulty in LEGO Bricktales is all over the place. Still, it holds up well, and it will be especially enjoyable for the game's younger target audience.
Trash Sailors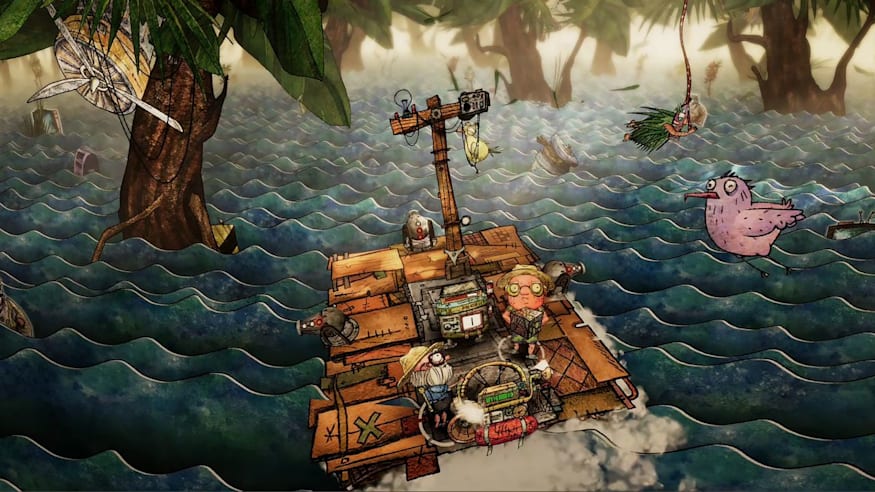 Chaotic couch co-op games are a dime a dozen on the Switch. At this point, it's hard to find the games that do it well outside of the heavy hitters like Overcooked or Unrailed. Still, it's understandable that players will be constantly seeking new games to enjoy with their friends and loved ones. Trash Sailors is a solid addition to the genre, even if it does fall short in a few ways.
In Trash Sailors, players work together to sail their poorly put-together raft. They will be sailing the raft while building it, collecting garbage from the waters to build new structures, upgrades, and burn fuel. Most of these games are janky, and Trash Sailors is no different. The controls don't always work since every action basically uses the same button. Players will constantly find frustration in trying to do one task, only to watch their character waste time by doing something else.
It's a short experience, but if players can get past the messy gameplay it can be fun for sure, especially if it isn't taken seriously. The visuals are pleasant and it is full of surprises. This isn't Overcooked, but anyone needing that kind of experience will have their temporarily satisfied with Trash Sailors.
Serial Cleaners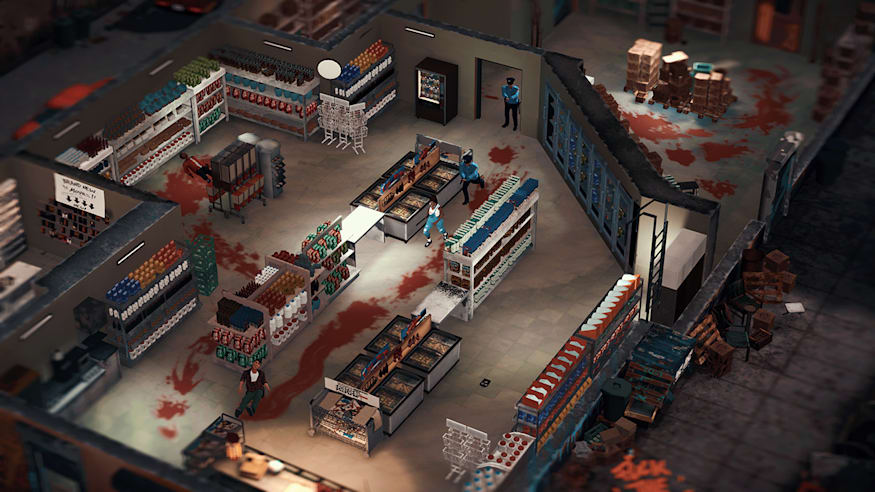 If you haven't ever heard of Serial Cleaner you might not be able to recognize that Serial Cleaners is actually a sequel. While players don't need to play the original, those who pick up Serial Cleaners may find that it will be difficult to play the series backward. Like the Steamworld games, this entry is a massive improvement over the original game, and going back might just feel clunkier.
Serial Cleaners is a stealth game in which players take on the role of four professional cleaners in the year1999. Like the first game, players will navigate through crime scenes with stealth as they scrub it of bodies and evidence. The narrative that drives the player from location to location is an improvement over the first game in every way, much like the gameplay.
While the core objectives are the same, the increased enjoyment lies in the level design. Serial Cleaners slowly eases the player into the game, and by the end, players will have many ways to approach their jobs. Every mission is interesting and engaging, making this a delight to play. When all of this is combined with excellent music and a great narrative, you have one of the best stealth games on the Nintendo Switch. If Serial Cleaners falls short anywhere, it's in the AI, who still aren't too intelligent and are easy to cheese. Still, this doesn't take away from a good time.
Warpips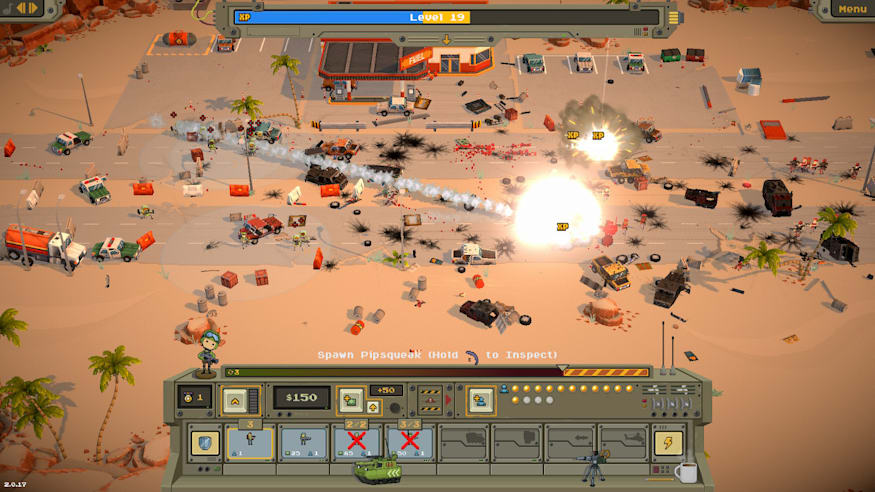 Warpips will surprise many. The game wasn't promoted too much and it certainly doesn't look special at a glance. If players give it a chance though, this is a sneaky little strategy game that will hook onto the player for at least the length of the game's 6-hour campaign. Warpips is described by the developers as a blend of Command and Conquer and Nexus Wars. It holds up quite well.
Warpips is a fast-paced strategy game that doesn't get bogged down in the details. Matches are less than 20 minutes and usually consist of the player adapting to the battlefield and the AI through strategic deployments and clever timing. It's a simple experience that is satisfying thanks to how well-balanced the campaign is in addition to the variety of units and the ways that they can work together.
The campaign isn't long, but battles are randomized, inviting players back to a slightly different experience every time they play. There is enough in the box to justify the price tag, but Warpips would benefit from a multiplayer mode that pits two players against each other. For now, Warpips is just a cute game that is worth checking out for strategy enthusiasts, even if it won't hold the player for 50+ hours.
Yomawari: Lost in the Dark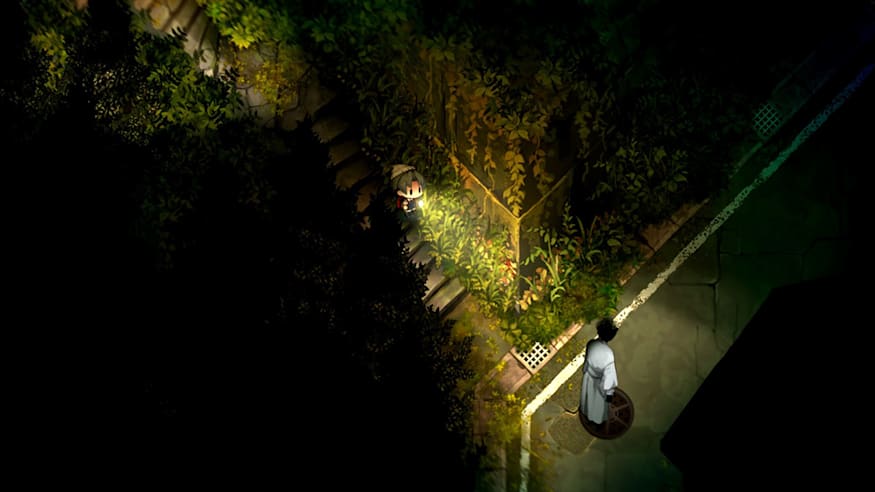 It shouldn't surprise anyone that October featured at least one great horror game. Yomawari: Lost in the Dark is the third entry in the Yomawari series, all of which is available on the Nintendo Switch. While the gameplay and themes are consistent with the previous entries, newcomers will be happy to know that Yomawari: Lost in the Dark can be experienced by those who haven't experienced the rest of the series.
Like most Japanese horror games, Yomawari: Lost in the Dark is a slow-burn, focusing on atmosphere, exploration, and puzzles. Oh, and lots of ghosts of course. Players will interact with tons of ghosts as they solve mysteries and puzzles related to each one. Players can freely navigate through the town, allowing them to focus on the spirits that interest them most.
Yomawari: Lost in the Dark isn't for everyone though. There isn't any combat, and most of the experience is calmer than one might expect from a horror game. Sure, there are some genuinely harrowing jump scares and designs, and the sound effects are downright chilling. Even with all of this though, there is some beauty in the game. It isn't Resident Evil or Fatal Frame, but if players take the time to take in everything that Yomawari: Lost in the Dark has to offer, they will be glad that they explored it.
Factorio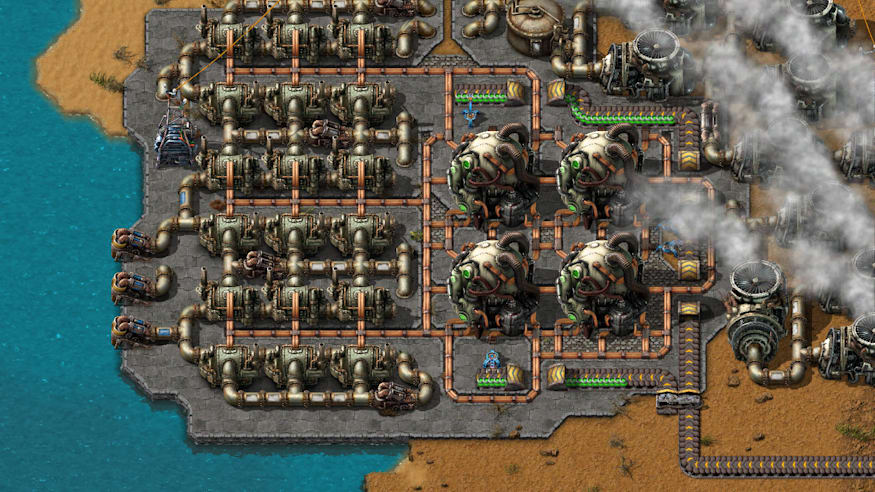 Earlier this year, I reviewed a little game called, which I described as one of the best automation simulators on the Switch. That was before a port for Factorio was announced.
There isn't much that I can say about Factorio that hasn't been said by just about everyone critic that enjoyed the original PC version. It's an incredibly well-designed factory simulator that eases players into the experience but offers an astoundingly complex system that rewards those who explore it. Players will mine resources and build incredible autonomous infrastructure all while finding new discoveries and fighting off the local wildlife.
Players can enjoy the game's free-play mode, challenges, or cooperative multiplayer. Those who click with the gameplay will easily find themselves getting hundreds of hours as they build, finish their perpetual motion machine, and start over again with new ideas.
The Switch version holds up well but does suffer from just about everything that one would expect from a PC port like this. Loading is absurdly long, but most of this is limited to when players boot up the game. After that, it's smooth sailing. The controls are certainly clunky and picking specific items or actions without a mouse and keyboard is a pain. Despite this though, Factorio works and it does what it does well. Anyone who is remotely interested in deep gameplay that rewards its players will want to give Factorio the chance that it deserves.
Arkanoid: Eternal Battle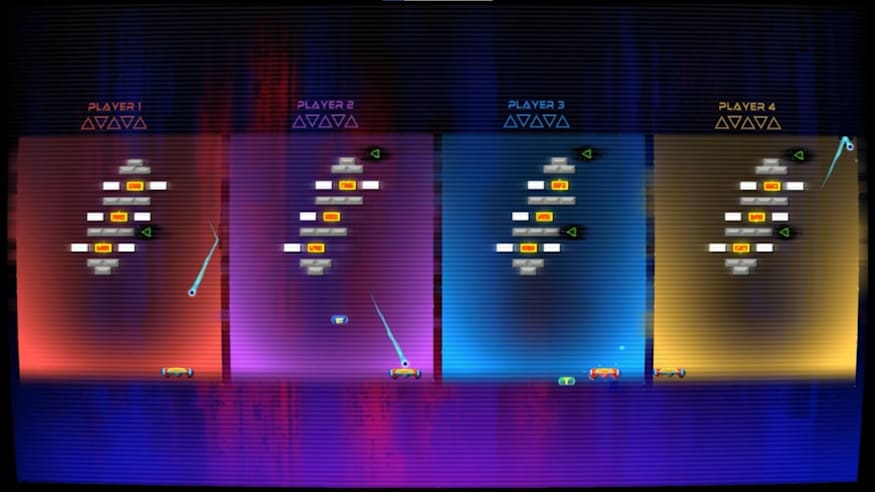 Arkanoid doesn't really need an introduction, right? It's the iconic block-breaking game that's been around since the 80s. Arkanoid: Eternal Battle brings the classic gameplay back with the addition of online multiplayer.
There is a lot to love in this package. Players can enjoy the original 1986 Arkanoid and a campaign mode. The original is exactly how one might remember it, while the campaign mode breathes a little bit of modern life into the experience. The main draw here is multiplayer, with a multiplayer mode that allows 25 players to compete online. It's a bit of a battle royale in which the lowest-scoring player is eliminated until only four players remain. From there, they will directly compete to defeat what is essentially a raid boss. The best-performing player wins. If playing online isn't your thing, there is also a mode in which 4 players can compete locally.
The entire experience is modernized by power-ups that mix up the experience. The modern take is juxtaposed with retro visuals, making Arkanoid: Eternal Battle a modern love letter to the franchise. This certainly isn't a must-play, but those who miss that classic gameplay of Arkanoid: Eternal Battle will definitely have their itch scratched.
The Gallery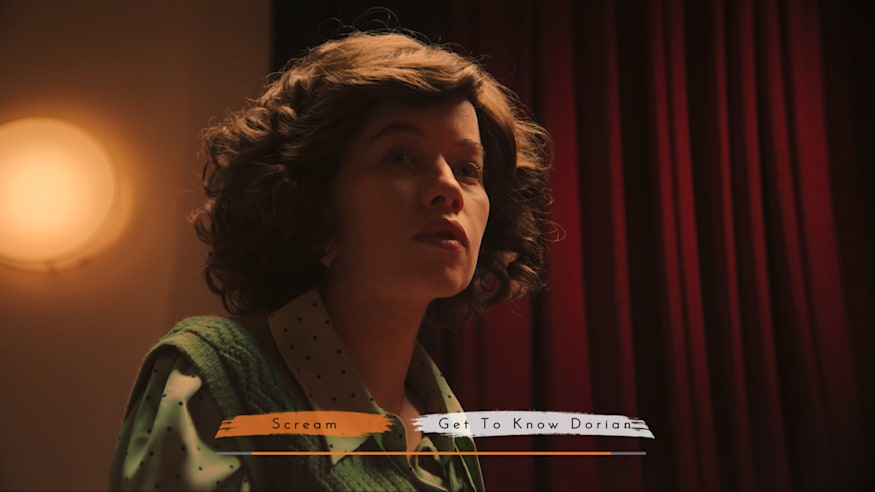 FMV games are thriving now, and for most that will be a surprise. These games are essentially just interactive movies, yet they work so well due to their length and replayability. The Gallery is the latest FMV on the Switch, brought to you by Aviary Studios and director Paul Raschid (The Complex and Five Dates).
Most of these games live and die by the script and acting, and both of those hold up here. Players can choose from two scenarios, one that takes place in 1981 and one in 2021. The general gist of the game is that an art curator is held hostage, and players will need to make decisions in an effort to help her escape. Everything on screen is acted out on film, making this a unique experience for anyone who hasn't tried the genre yet. With over 18 endings and many decisions, The Gallery certainly offers plenty to players at a low price point. Anyone interested in the genre and thrillers should enjoy The Gallery, just don't expect much actual gameplay if FMVs are new to you.
Chaos;Head Noah / Chaos;Child Double Pack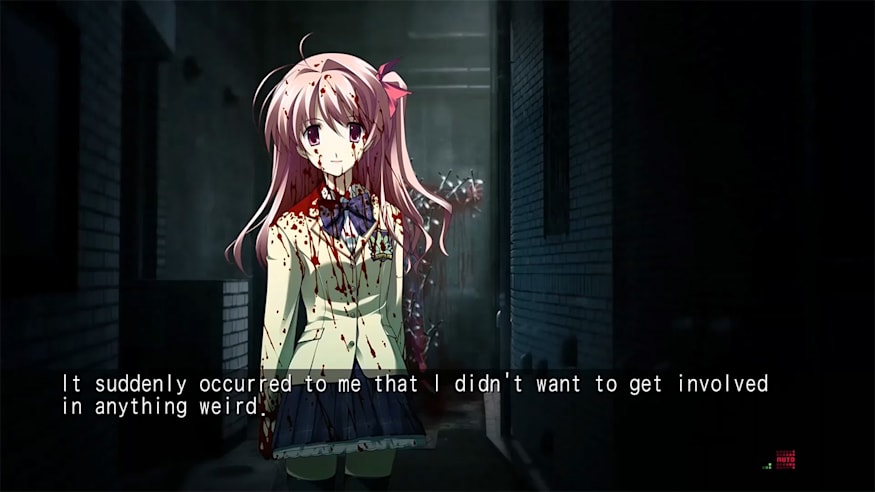 Chaos;Head Noah is a visual novel in the Science Adventure series, taking place a little before Steins;Gate. Chaos;Head Noah is the first English translation of the visual novel. CHaos;Head Noah is dark and gory, especially when compared to Steins;Gate. The game follows a series of grisly murders, and the protagonist, Takumi, finds himself pulled into them.
While Chaos;Head Noah doesn't reach the peaks of Steins;Gate, it's still a thoroughly enjoyable visual novel if players are into the darker themes.
As a continuation of Chaos;Head Noah, this visual novel is more of the same. Even if it is a sequel, Chaos;Child has actually had a few English translations before. However, it is now bundled with Chaos;Head Noah in the Nintendo eShop, giving new players a chance to experience this entry.
Chaos;Child is a much deeper experience, and generally more fulfilling. The protagonist is more likable, and the characters are all excellent. There are many routes for players to explore that can result in a game that is at least 40 hours long if they want to see everything. It's a massive commitment, but the close connection to Steins;Gate, and the exciting mystery will keep players invested.
If players aren't interested in the Science Adventure series, there are much better visual novels on the Nintendo Switch.
And There You Have It!
What are your favorite games from October that might have slipped under the radar? What will you be picking up? Let us know in the comments! And if you want to check out other games that you might have listed, take a look at these 20 games in the eShop that you might have missed in 2021. Who knows, maybe some are on sale now that they have been out for a year!