As we all know, Netflix offers a wide variety of movies and television shows for viewers to choose from. Among these is a pretty sizable collection of anime. While you could spend ages trying to decide on which anime series to give your time to, we here at the Planet have done half of the work for you and have devised a list of the 10 shows we think are worth your time on the
US version

of the streaming platform.
1. Violet Evergarden
Violet Evergarden is easily one of Kyoto Animation's most well-rounded shows. The story of a child soldier adjusting to life after war is incredibly powerful and sincere. The first few episodes don't prepare the viewer for the emotionally draining stories ahead as the titular character writes letters for those who can't find the words they need to express themselves. Violet Evergarden's second half is full of tearjerkers, with one moment, in particular, taking the award for "Best Anime Moment in 2018" on one of our lists. Action, humor, and emotion are all here, making Violet Evergarden a nearly flawless gem.
2. The Disastrous Life of Saiki K
If you were the most powerful psychic being in the world, what would you do? Would you seek fame? Power? Wealth? Or would you do your very best to live a completely ordinary and quiet life? This is the struggle Kusuo Saiki faces every day as he attempts to hide his abilities from his friends and the world at large and remain an average high schooler to those around him. Saiki K is genuinely one of the funniest anime around, and Saiki's deadpan delivery coupled the wacky cast of characters almost guarantees a laugh-out-loud moment every single episode.
3. K-On
K-On is another Kyoto Animation series, and it is easily one of the studio's most popular. While Violet Evergarden is full of powerful emotions, K-on is the series for you to watch if you just want something, cute, cozy and funny. The five core characters are all enjoyable, and there is a surprising amount of growth in each of them as their little rock band improves. It takes a couple of episodes for the show to gain speed and hook the viewer, but this is easily one of the best options for viewers who just want to enjoy a solid moe show.
4. Devilman Crybaby
The latest adaptation of the Go Nagai classic about a demon with the heart of a human, Devilman Crybaby is (in our opinion) one of the best anime released in the last decade. The animation is beautiful, the score perfectly accentuates each scene, and the updated themes of bigotry, sexuality, puberty, and inclusivity explored in the series are tackled in a way that feels both effective without being heavy-handed. While this definitely isn't a series for younger audiences, this is one that any and all fans of anime should give a chance. Even in its worst moments, Crybaby stands above most of its contemporaries with its style and subject matter.
5. Hi-Score Girl
Video game fans who grew up in the '90s will find plenty to love with Hi-Score Girl. The show is full of video game references. The characters spend the majority of the show either talking about video games or playing them. Hi-Score Girl is much more than just references though, it feels like a nostalgic comic of age story. Watching the young characters grow through a mutual love of fighting games is simply a joy. The romance and drama may be full of cliches sometimes, but it's still easy to get invested.
6. Kakegurui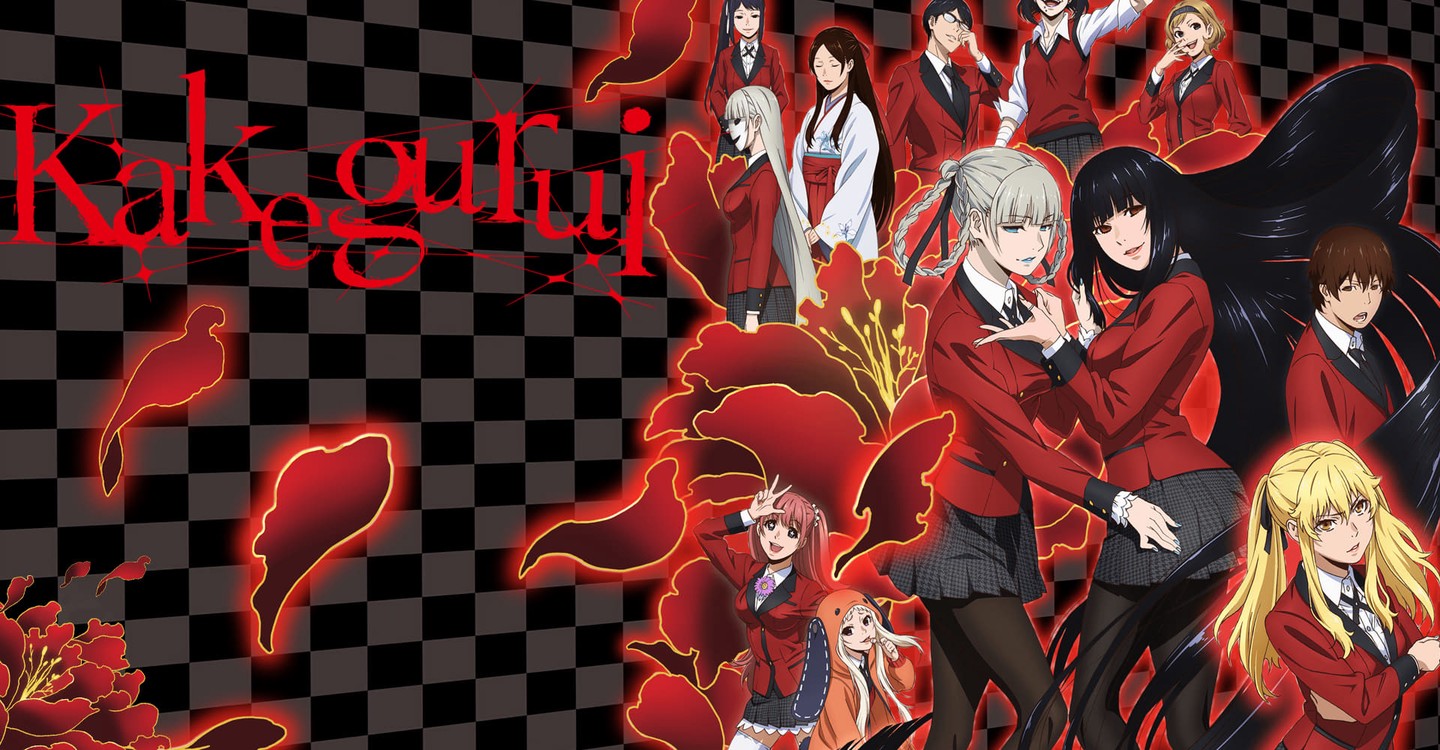 In a boarding school where gambling is king and your social status can be decided by the outcome of a card game, the only way to ensure your survival would be to cheat… or so you'd think. For Yumeko Jabami, the thrill of the gamble itself is all that matters. Kakegurui is a series that focuses on the deception and bluffing that goes into gambling more than the gamble itself. Unlike a series like Kaiji: Ultimate Survivor that has protagonist Kaiji struggling against the odds and devising his own methods of overcoming each encounter by focusing on the game itself, Kakegurui is more about each character upping the ante until one of them breaks. Yumeko always seems to be one step ahead of her opponents, so the series becomes more about watching the panic set in as Yumeko's opponents realize they are going to lose (and seeing the incredibly ugly and hilarious faces the characters make).
7. Ultraman
A severely under-watched gem, Ultraman is one of the best anime to come out 2018. Fans of superheroes will find plenty to love in the sequel to the original Ultraman series. If you are frightened by the fact that this is a sequel, don't worry, as no prior knowledge is needed to enjoy this show. For those of you who are turned off by the CG visuals: give it a try. This series is incredibly well animated. All of the robots and monsters have weight to them, making the action scenes a visual feast. Sure, sometimes the animation is a bit choppy, but this doesn't take away from a phenomenal action series. Just sit back, enjoy the fun action scenes, and join me in waiting for the sequel.
8. The Devil is a Part-Timer!
Satan has come to Earth in human form, and he's the assistant manager at your local fast-food chain! The Devil is a Part-Timer! was a surprisingly enjoyable series to watch. Satan, or Sadao Maou as he goes by in his human form, is a down-to-earth character that just wants to do well at his job and help those around him. The rest of the cast, from Sadao's faithful servant-turned-housekeeper Ashiya to Emi the hero sworn to kill Satan, keep Sadao's life interesting. The show definitely has some harem-esque tropes (just about every girl in the series ends up falling for Sadao) and there is more than a little fanservice (namely in the form of Sadao's busty coworker Chiho), but the show has a lot of heart and makes for a very fun watch, especially with friends.
9. Carole and Tuesday
The second music-themed on this list is also the newest. Carole and Tuesday is an anime about two girls meeting by chance and starting a band. The anime is full of heart, humor, and wonderful songs. We guarantee after you watch the series you'll find yourself humming tunes and reliving memories from the show all over again. The first half of the series is one of the best anime of its kind. The second half does admittedly lose some steam as the series shifts in tone, but that won't stop Carole and Tuesday from stealing hearts. 
10. Aggretsuko
Retsuko is a 25-year old red panda working in the accounting department of her company. Between her overbearing boss and annoying coworkers, she faces many struggles throughout her day. However, Retsuko has a special way of relieving her stress; each night she goes to karaoke alone and belts out her frustrations to death metal. This is the premise for Aggretsuko. Aggretsuko is an anime for older audiences as it touches on many aspects of young adult life, from frustrations with your job to dealing with being single and thinking about marriage. Retsuko faces many problems and situations that people around her age can resonate with, and while most anime can be enjoyed by all ages Aggretsuko is especially great because of the fact that Retsuko's problems feel so very real and relatable to people in her age group even if they're not Japanese.